A tattoo fair is and always has been very popular, there is a lot of experience. In addition to tattoo artists, there are a lot of cool brands and brands showing their best. So it's not just visitors who want to get a tattoo, visitors are interested in the full experience of an event. A tattoo fair it has a certain sociability that attracts all types of the population.
In addition to the tattoo fair, there will also be a separate concept, namely "SelfieJunx the Roadtrip," this is a Social media Experience where you can check out the most beautiful and original sets and use them to create the coolest Social media pictures and videos. There is also the possibility of combining the 2 events. Combining these 2 aspects further increases the chances of many visitors.
There is also the possibility to advertise in our magazine Inkjunx on the one hand but also you can combine participating in the fair with SelfieJunx. View Inkjunx's brochure for all participation opportunities.
Also check out SelfieJunx the Roadtrip here
Book a
Booth
Would you like to participate at InkJunx?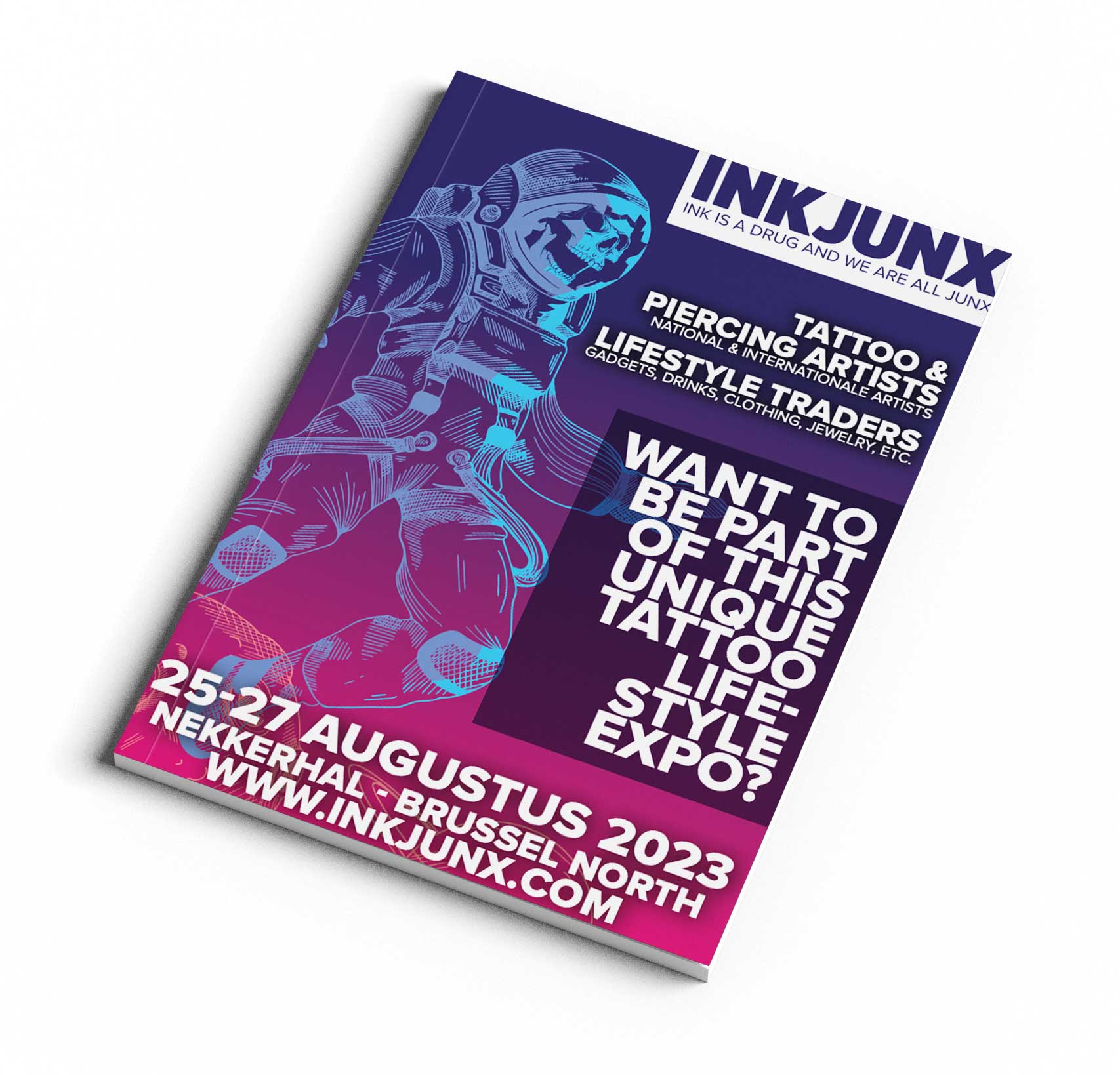 Booth
Brochure
Check our brochure with all possibilities now?