Food and drinks for exhibitors.
Welcome to InkJunx, the ultimate destination for tattoo enthusiasts and passionate exhibitors! We strive to take your trade show experience to the next level, which is why we emphasize one important aspect: culinary indulgence.
Discover our exclusive benefits for exhibitors:
Free Breakfast: Start your day with a tasty complimentary breakfast. We want to make sure you have the energy to do your job passionately. Enjoy delicious dishes prepared with fresh and high-quality ingredients so you can get started full of inspiration. Of course, vegan, vegetarian and gluten-free options are also considered. If there are other options to consider, feel free to contact us.
Foodcorner Coins: As extra appreciation, you will receive tokens with which you can enjoy the culinary delights at our special food corner. Be surprised by a diversity of flavors inspired by tattoo culture. From savory dishes to sweet treats, we have something for everyone to keep your energy level up during the fair.
Don't miss this unique opportunity to immerse yourself in tattoo culture and enjoy tasty fare at InkJunx. Register now as an exhibitor to take advantage of free breakfast and tokens for the food corner.
We look forward to welcoming you to InkJunx and creating an unforgettable experience together.
– More concrete information will be available soon –
Book a
Booth
Would you like to participate at InkJunx?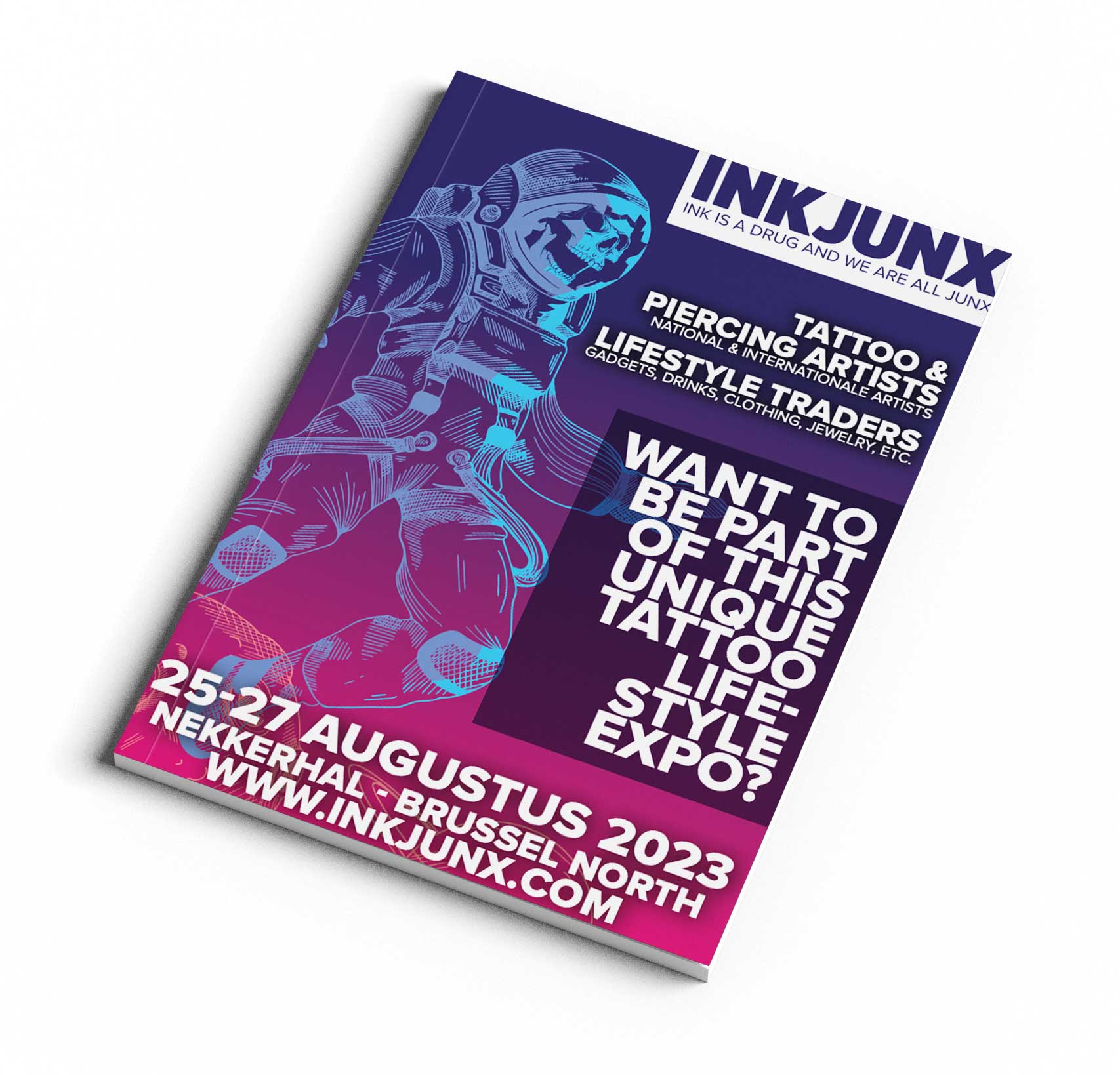 Booth
Brochure
Check our brochure with all possibilities now?